The Center's research on school, family, and community partnership examines the implementation and impact of these programs and practices.  A long history of research has focused on the National Network of Partnership Schools (NNPS), resulting in a multitude of peer-review papers and presentations to educational researchers and practitioners.
Studies are being conducted on the structures and processes used to "scale up" partnership programs to all schools in a district, to improve the quality of family and community involvement, and to identify the academic and behavioral results of partnership program for students, families, and schools.
Other studies focus on the dynamics and effects of district leadership for partnerships.
SFCP/NNPS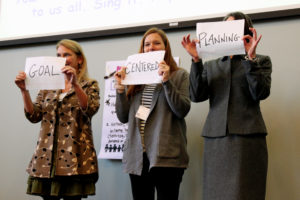 External Program Evaluation